We were thrilled to have everyone in our IMSH 2023 booth to share our Intelligent Immersive Learning™ Experience!
This year's conference was intense! Here's a quick recap of some key highlights.
EMS Debuts the Simulation Neurocenter™ – Data Driven Experiential Learning
Taking the simulation experience to the next level – our live demonstrations focused on capturing and fusing live data across multiple wearable, haptic, and simulation training devices. Integrated into one technology agnostic, open architecture – the demos showcased the power of the immersive experience, merged with immediate debriefing and functional competencies to fully measure the true impact of training. You can find a brief video of the combat medic demo here.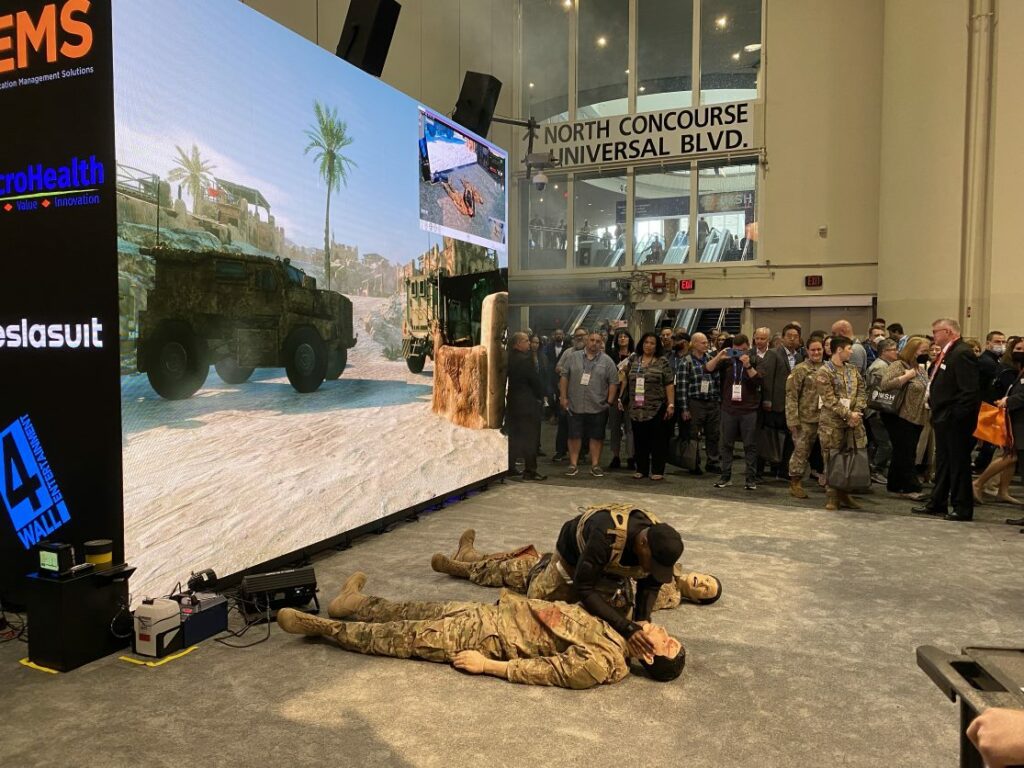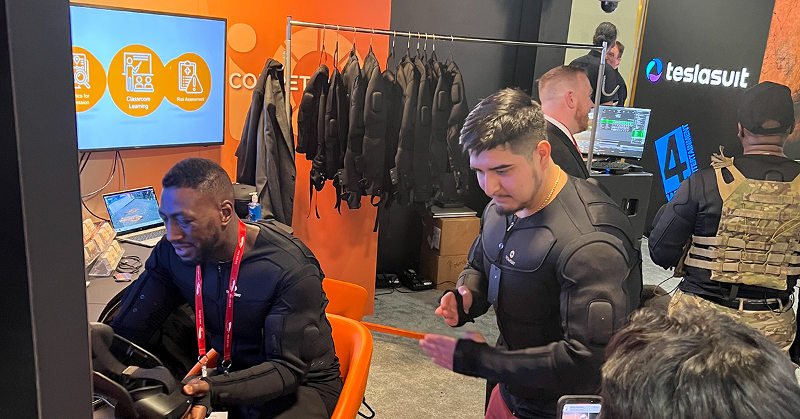 Did You Try on a TESLASUIT?
EMS partnered with TESLASUIT to provide full body suits with end-to-end haptic and biometric sensors. These suits take immersive realism to the next level and were embedded within our technology and live demonstrations. Many attendees enjoyed the full immersive experience and took the suits out for a spin!
What's NEXT?? IMSH Press Box Interview With HealthySimulation.com
Our CEO Matt Merino sat down with Lance Baily of HealthySimulation.com, to dive into the EMS vision, where our industry is heading, and the future of healthcare simulation. You can watch the full interview here.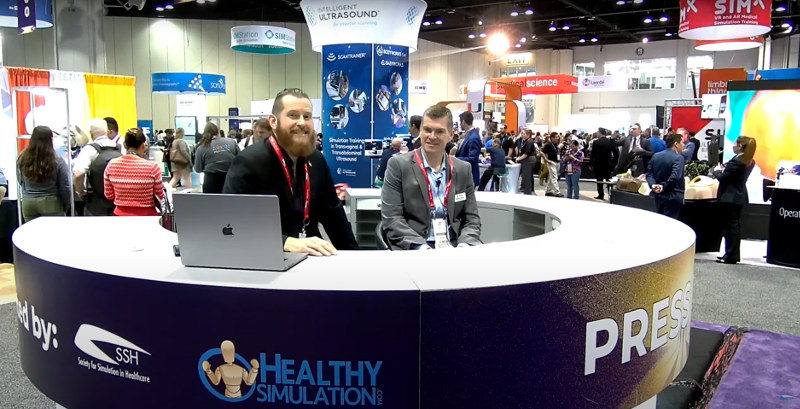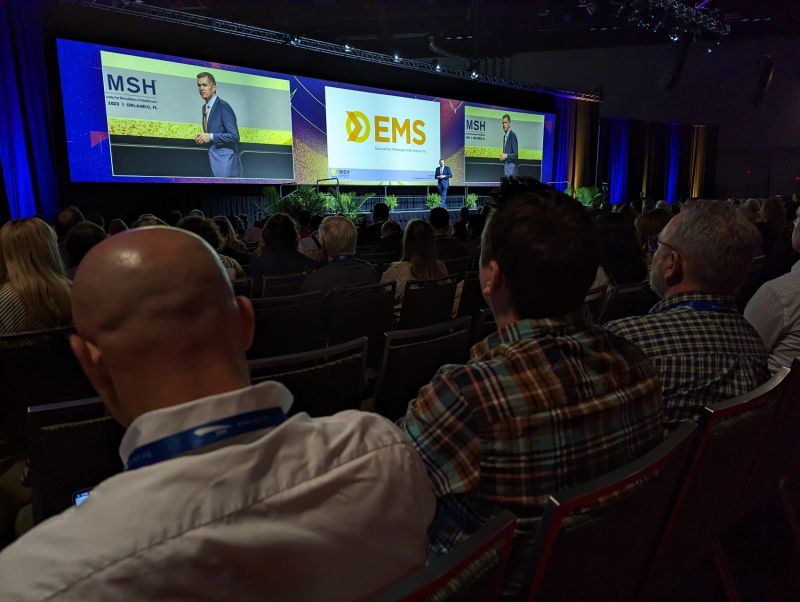 EMS CEO Matt Merino Kicks Off IMSH 2023
Matt took the stage on Sunday to deliver the opening address, welcome this year's attendees, and introduce the Society for Simulation in Healthcare President, Dr. Haru Okuda. 
EMS Hosts IMSH SIM Learning Lab
During the EMS IMSH 2023 Learning Lab, Matt shared how to maximize simulation programs to create resilient workforce ecosystems. This hands-on presentation detailed how automated simulation analytics accelerate onboarding of clinical care personnel and simplify certification tracking.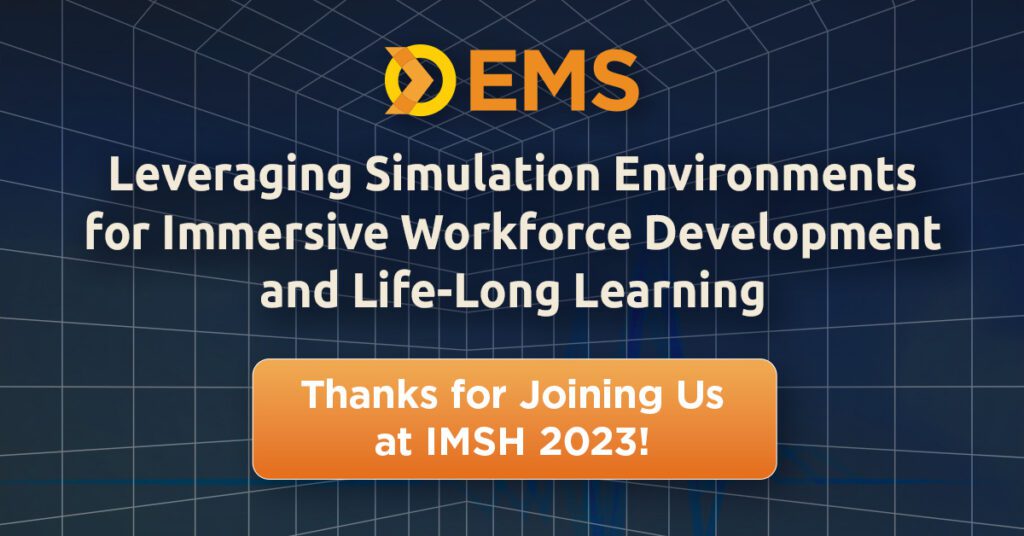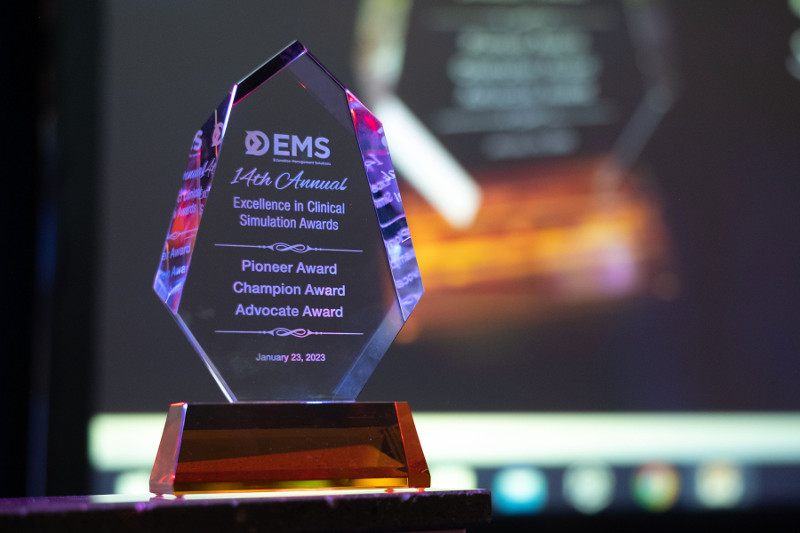 Partner Appreciation Experience Party
A good time was had by all at our Partner Appreciation Experience reception. Our customers and partners danced to live music, enjoyed the giveaways (especially the light-up glasses), as we announced this year's Excellence in Clinical Simulation Award winners. Congratulations to all the nominees and award winners. Thank you for all that you do!
Thank you for including EMS in your IMSH 2023 journey. From the launch of our Intelligent Immersive Learning™ Experience and the crowds it drew – to the various EMS presentations and events – we enjoyed sharing our excitement and vision for simulation.

Together, we can work to take your program to the next level and accelerate your education and training goals.  

To schedule a discussion with a member of our Intelligent Immersive Learning team, please click the button below.