Healthcare Simulation Software | Simulation Tool
At Education Management Solutions, we're dedicated to empowering our valued customers in the healthcare industry. We offer top-notch healthcare simulation software and medical simulation software specifically designed for your unique healthcare training environments. Our user-friendly, cloud-based simulation software not only enhances healthcare simulation training, but also delivers a substantial return on investment (ROI).
Our healthcare training solutions offer gold standard turnkey installations and ultra-responsive support services, enhancing efficiency and saving valuable training time and costs. EMS solutions instill confidence in customers, enabling them to efficiently deliver, organize, and analyze their simulation curricula, all without additional budget expenditure.
Tailored for Your Requirements
EMS: Your Trusted Healthcare Simulation Solution Company for Meeting Industry-Specific Needs
At Education Management Solutions (EMS), a trusted healthcare simulation technology company or medical simulation company in the USA, We deeply understand the unique challenges and requirements across industries. That's why our solutions, including cutting-edge healthcare simulation software or simulation tools, are thoughtfully tailored to meet your specific needs.
In the healthcare sector, our commitment goes beyond technology – it's about improving patient care and ensuring a strong return on investment through our healthcare simulation software. We firmly believe that quality healthcare education is the cornerstone of a brighter future, which is why our education solutions offer guided learning experiences for the professionals of tomorrow. And for the government, we provide cost-effective and scalable training solutions that adapt seamlessly to your ever-evolving needs. With EMS, you gain more than a provider; you gain a dedicated partner in success, committed to helping you navigate and conquer the challenges of your industry.
See What We Can Do For You
Find Your Simulation Solution
Empowering Your Healthcare Simulation Training Training Program Through:
Strengthen Your Healthcare Assessment & Training
End-to-End Simulation Solutions
Education Management Solutions provides capture, management, and assessment solutions specifically designed for:
Higher Education
Healthcare Systems
Government
Our simulation software solutions help these institutions reduce operating costs and provide solid ROI by increasing operational efficiency and reducing training time. 
See What Our Clients Have to Say
"I would say that my favorite part is the customer service that we get. I've worked a lot with them … I've had certain people on the team that have walked me through, [for example], Vinny spent hours on the phone with me when I first started to walk me through everything."
Chasity Edwards
Rocky Vista University
"EMS has a great program and their tech support is like no other I've dealt with in the past: they get things done! I appreciate all their hard work and dedication."
Jean Ann Thompson
Oklahoma State University Center for Health Sciences
"While creating a virtual hospital in our simulation center, we evaluated our existing equipment and software, only to realize we could not fulfill our vision. We looked for a product that could help us raise the bar, and we discovered EMS."
Antonio Re, Ed.D
Madison Area Technical College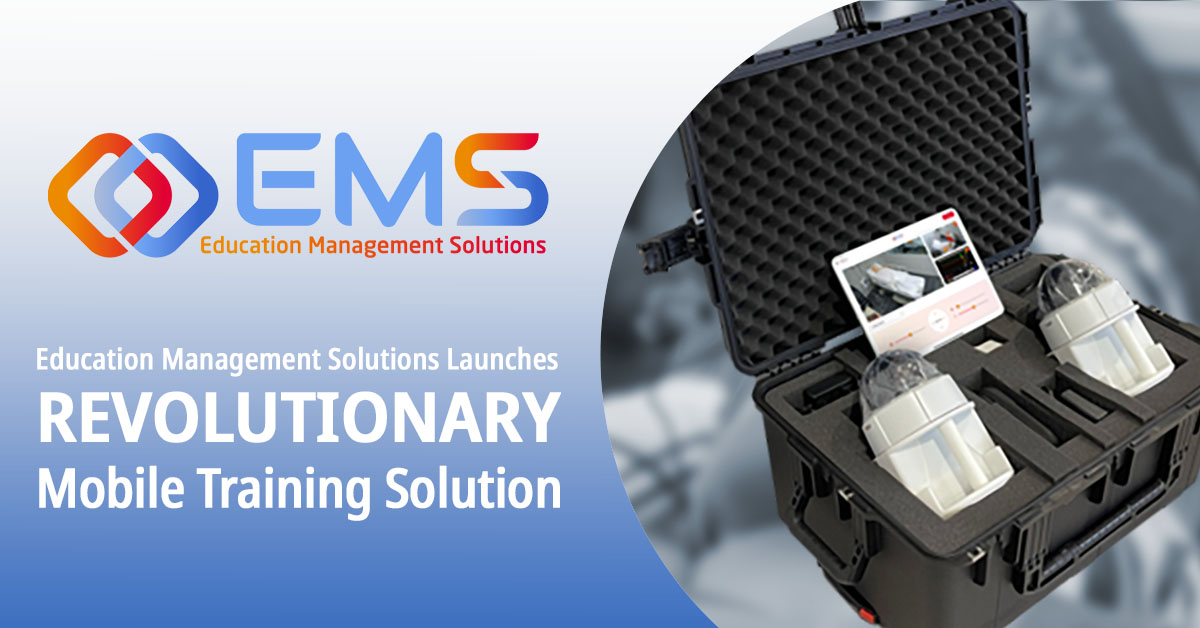 EMS is excited to announce the launch of its new Training in Motion® solution. This innovative product delivers comprehensive video capture-to-debrief capabilities, enabling on-the-move simulation ...