DashboardKPI™, an innovative app from Education Management Solutions (EMS), makes it easy to monitor trends and generate charts on simulation activities. Simply and seamlessly review comprehensive key performance indicators (KPIs), monitor trends, and generate a variety of charts on simulation activities. These valuable insights can be used to manage operations, plan for the future, and maximize users' return on investment in simulation training technology.
DashboardKPI is compatible with EMS' SIMULATIONiQ™ Enterprise, a complete simulation management and audio-video solution that optimizes your clinical simulation center operations with efficient center utilization data integration and training performance reporting. Simply and seamlessly streamline your simulation-based training activities; track KPIs, performance, competencies, and Entrustable Professional Activities (EPAs); and take charge of your program with end to-end curriculum management.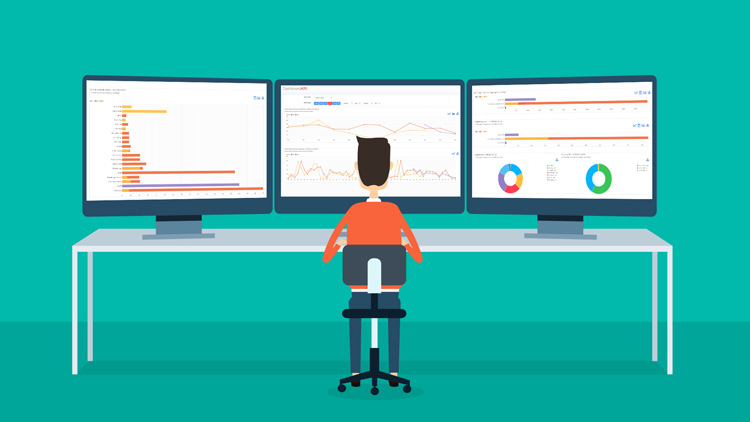 "Educators and simulation professionals want concrete proof that their training initiatives are working," says Anurag Singh, EMS President, and CEO. "DashboardKPI gives users the data they need to succeed, empowering them to take charge of their sim center activities, monitor trends and generate charts on simulation activities, and plan for the future with powerful real-time analytics."
DashboardKPI makes it possible to collect and analyze powerful real-time analytics for video recording, evaluation, cases and scenarios, users, visitors, application login, system usage, and more.