Curriculum Integration & LMS
Need for new program level curriculum integration that maps existing and proposed courses along with an inclusive LMS platform (existing or new implementation.)
EMS integrated solutions offer a comprehensive approach to healthcare education by providing curriculum integration with a robust learning management system (LMS) backbone. Our LMS platform supports video content management and migration of existing course structure and is designed to deliver a seamless learning experience that promotes student engagement.
With the integration of full-featured competency assessment and analytics, students can receive personalized feedback and adapt their learning paths based on their individual progress. This approach ensures that learners effectively master key objectives and acquire essential skills and knowledge.
Moreover, our integrated solutions come with best-in-class customer support and training packages, providing extensive onboarding and user experience training to ensure that users can effectively use and navigate the system. By partnering with EMS integrated solutions for healthcare education, institutions can leverage our cutting-edge technology and professional support to deliver high-quality instruction that optimizes learning outcomes.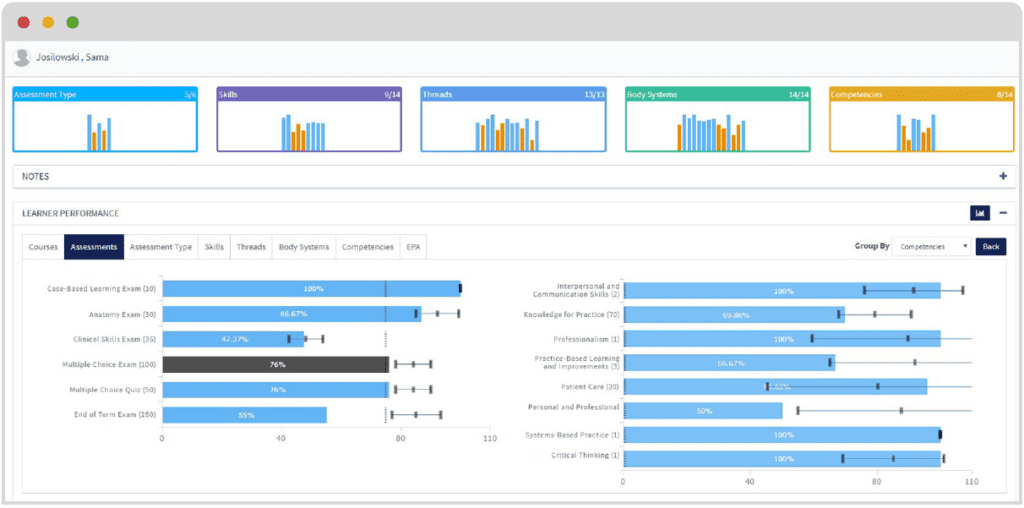 Scaling Healthcare Education
Need for scaling existing education and training infrastructure, to go online/hybrid, reach out to remote learners, and offer online professional certification courses.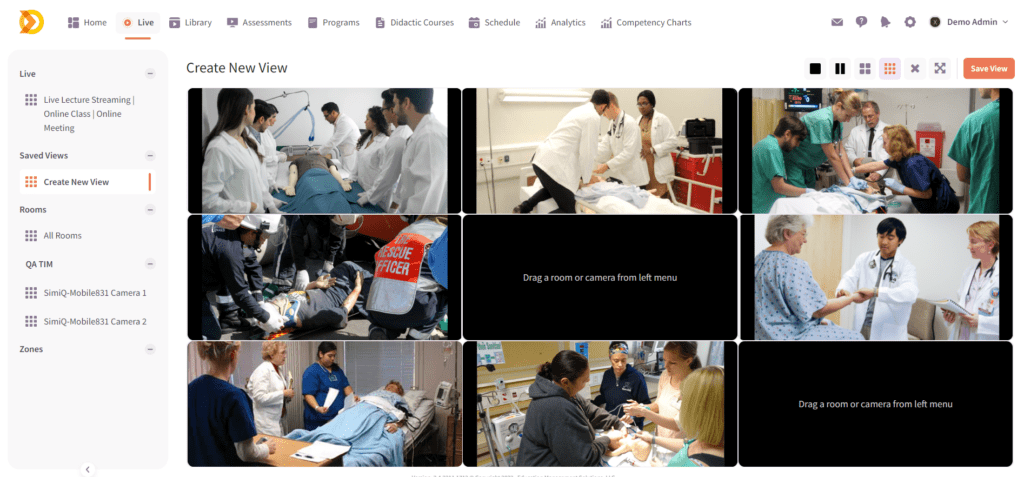 EMS integrated solutions provide an easy and efficient way to schedule and manage simulation sessions and scenarios, whether they are conducted onsite or offsite. Through our Training in Motion solutions, educators can create, schedule, and manage simulations easily and quickly, no matter the training space. This leads not only to efficient use of educator time, but improved student experiences, which in turn leads to higher engagement and better learning outcomes.
Second, our solutions offer a means to track hardware or man-hour inventory accurately across simulation training activities, providing complete transparency and monitoring of inventory usage. This leads to better-informed decision-making by educators and institutions, who can use data insights to optimize inventory allocation while reducing waste and costs.
Finally, our customizable and easily accessible certification templates, such as Medical Student Performance Evaluations (MSPE) letters, allow for streamlined administrative tasks related to certification. This, in turn, frees up valuable educator and administrator time, allowing for more efficient operations.
Achieve Process Excellence
Need for learner adoption of new pedagogy in line with the changing learning environment of hyflex and advanced simulation tools in medical school.
High-definition (HD) video recording of simulation rooms, captures every important detail and aspect of the simulation for review and analysis. This ensures that educators have access to comprehensive and accurate footage to evaluate student performance and identify areas for improvement. Additionally, our solutions provide live observation with multiple views, allowing instructors and trainers to closely monitor simulations from different angles and perspectives, fostering a more thorough understanding of learner actions and responses.
With advanced scheduling options, institutions can efficiently manage and organize simulation sessions, ensuring optimal use of resources and minimizing conflicts. Our solutions also integrate seamlessly with manikins, enabling real-time capture and display of vitals, events, and bookmarks during simulations.
Moreover, our integrated solutions offer video editing capabilities, allowing instructors to refine the recorded simulations for debriefing sessions. This enables the creation of customized and focused debriefing materials that can be shared with learners and relevant stakeholders. Permissions-based sharing ensures that only authorized individuals have access to the recorded content, maintaining privacy and confidentiality.
Finally, powerful analytics allow for rapid analysis of simulation data and provide valuable insights into learner performance. By leveraging easy-to-parse data, educators can quickly identify trends, assess competency development, and tailor their instructional approach for maximum effectiveness.