Simulation-based medical education is considered the standard in healthcare training to improve hands-on skills and assess student performance in clinical learning environments. It provides a safe space for students to experience realistic patient care scenarios and has proven to produce improved healthcare outcomes. With the importance of simulation firmly established in modern healthcare curricula, how can you ensure you are getting the top performance from your program?
Read on to learn 16 Top Tips for Improving Simulation-Based Medical Education to ensure you are getting the most out of your clinical simulation program.
1. Focus on debriefing as much as simulation
If motor skills develop during the simulation scenario, self-awareness develops during the post-scenario debrief. Without it, there is no place for self-reflection, contextualization, or the ability to integrate existing knowledge with the simulation experience. Web-based simulation management technology allows faculty to bookmark and annotate video recordings of training events and replay them for students. This video-enhanced debriefing empowers students by honing critical thinking skills and clinical knowledge. And students who receive objective, constructive feedback are better prepared to address gaps in their knowledge, which equips them for real-world clinical practice.
2. Extend the education beyond the sim center
The use of simulation in medical education in an in-situ capacity is still relatively new and rapidly evolving. However, because it takes place in the actual patient care setting/environment, trainers can utilize a high level of fidelity and realism to improve learners' patient safety, communication, teamwork, and clinical care delivery skills in simulation-based medical education. Mobile and portable simulation technology allows you to record audio and video, bookmark and annotate, and debrief anywhere you conduct your simulation events.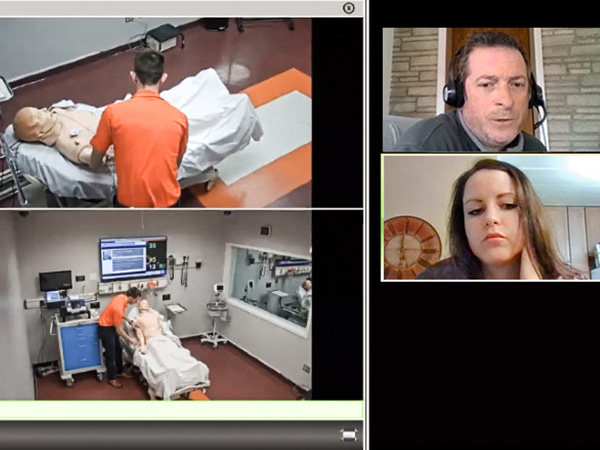 3. Leverage the cloud
Simple case or scenario simulation requires significant resources, from people and processes to space, time, devices, and written course materials. Sim center data may double every two years! Utilizing a cloud-based simulation management solution to streamline the administration, documentation, tracking, reporting, and delivery of your educational courses or training programs can improve your accessibility, scalability, and data security.
4. Track better KPIs
The system solution for your simulation-based medical education program should allow you to take charge of your sim center activities and plan for the future with powerful real-time analytics. Collecting and reviewing comprehensive KPIs (key performance indicators) for video recording, evaluation, cases and scenarios, users and login, and system usage is critical. These reports can help you present statistics to justify the need for the space, equipment, and personnel that provide learners with the optimal learning experience.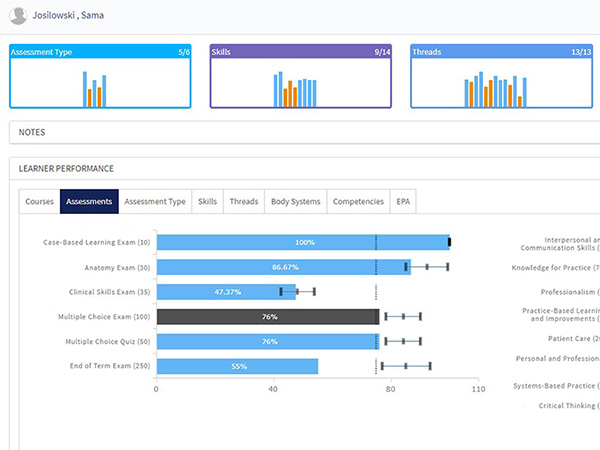 5. Boost collaboration and communication
It is widely known that effective communication and collaboration reduce redundancy and error and improve care outcomes, patient safety, and simulation-based medical education. Many healthcare professionals only have the opportunity to work with teams in an educational setting as a part of a simulation-based training scenario, making it easier for them to understand how different healthcare roles collaborate in the real world.
6. Provide frictionless access to tools with universal SSO
Having a fully integrated
Single Sign-On (SSO)
for your cloud or on-premise software configurations is critical for improved workflow effi­ciency. Ensuring your software integrates smoothly with SSO systems can prevent headaches down the road by centralizing student and faculty access points for simplified onboarding, which decreases the amount of time dedicated to user support issues. SSO also addresses privacy concerns by ensuring compliance with regulations such as FERPA.
7. Partners in innovation
Staying on the edge of innovation matters as far as new technology, academic research, and clinical advances are concerned. The healthcare field is full of opportunities for collaborative innovation, especially in the simulation-based medical education sector. Developing partnerships with simulation-centric businesses or vendors that understand your short and long-term academic goals can help you implement solutions to meet your unique needs. And that ultimately empowers you to achieve better learning outcomes for your students.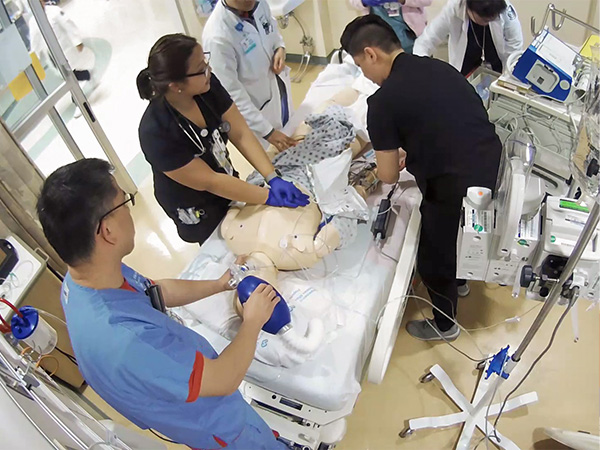 8. Have a clear migration plan for your legacy data
Like many other technology-laden fields, simulation-based medical education requires the capture and storage of a wide array of data. A sim center's associated data and information may double every two years, and accrediting bodies require institutions to track learners' clinical skills training year over year. Careful planning and partnering with a trusted simulation management technology vendor with a proven track record of providing backward compatibility and clear-cut data migration road mapping can ease the pain of transitioning to a new or upgraded software architecture. And when there is a software update, your vendor should ensure your data gets migrated with zero downtime.
9. Make software usability a primary concern
Having high-end simulation software is meaningless unless your faculty and learners can use it effectively. Chances are if your simulation software solution does not have a
user-friendly graphic interface
customizable to your needs, features to support intuitive natural language self-help, and comprehensive, easy-to-digest documentation and support, its utilization will not rise to your investment level.
10. Futureproof by investing in the right hardware
Whether you are dealing with server issues, audio problems with speakers and microphones, or camera glitches, your simulation-based medical education program can grind to a halt when dealing with persistent troubleshooting and equipment repair. Make sure to select a hardware provider that uses their own certified professional installation techs (and not contractors they have never met) and is known for supplying solution-specific hardware technology that does not utilize a "one size fits all" approach.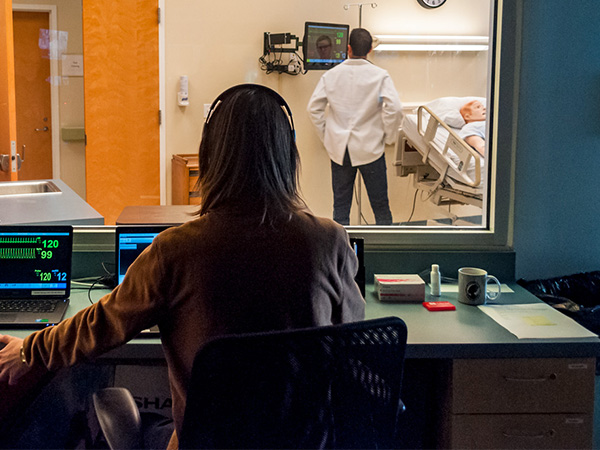 11. Automate your inventory tracking
Modern system automation software lets you keep track of all equipment types –including rooms, capital (manikins and task trainers), supplies, and drugs – from the palm of your hand, providing freedom from your desktop. Systems with detailed equipment utilization reports should allow you to identify supplies in stock, know when they get low, and easily automate the reorder process, freeing you from mundane tasks to refocus on education.
12. Streamline your scheduling
With hundreds of learners using your center's facilities each semester, things can get a little hectic. System automation lets you pre-schedule your session dates, the scenarios you will be using, the departments and instructors you want to associate with the sessions, the assigned evaluators and support staff, and more. In addition, creating scenario templates simplifies your scheduling by not having to "reinvent the wheel" every time you run a similar process.
13. Centralize operations
From management software to manikins, there are a wide array of technologies available for modern simulation-based medical education programs. Deploying a simulation management solution that will connect all your disparate devices in a single, centralized location saves you time and resources you would otherwise have to use on interoperability. Centralized operations empower you to take charge of your multi-room, in-situ, and virtual patient training all within a single interface.
14. Track utilization and calculate ROI
Advanced analytics are expanding the role of simulation in medical education. Keeping track of who is using your simulation room/center, at what times, and for what purposes helps you identify scheduling snafus and unexpected inventory shortages. Usage metrics will also help you calculate ROI and gain administrative buy-in for inventory or space expansion.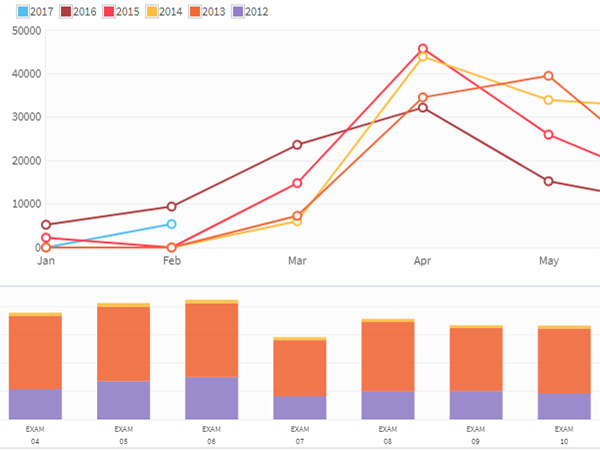 15. Improve accessibility
Work does not just happen in one location anymore. Truly optimized simulation-based medical education programs make use of extensible companion apps that allow you to accomplish the following tasks no matter where you are:
Measuring center efficiency and tracking KPIs
Recording and debriefing from anywhere
Streamlining your check-in process
Managing your simulation center inventory
Accessible
companion applications
are a key component to any successful simulation platform, extending its capabilities beyond the classroom or sim lab.
16. Ensure security
If multiple classes, departments, or community partners are using your simulation center at different times and for various purposes, enhanced security protocols need to be in place. Advanced simulation-based medical education technology allows you to lock center activities based on your calendar and restrict access permissions per user type (learner, faculty, administrator, or sim tech), ensuring your data is secure and your investment is protected.
Conclusion
As we take inventory of the changes happening across the simulation healthcare landscape, we see exciting new pathways for innovative technologies and blended learning constructs. A cause-and-effect artifact of how simulation training has shifted over the past two years is seen in the way that delivery infrastructures have been modified to address rapidly changing simulation-based medical education learning environments.
Clearly, the adoption of more flexible infrastructures, better communication workflows, and advanced reporting and analytics have enhanced healthcare simulation and helped to foster more collaborative learning experiences. Not only can administrators give their learners greater accessibility to training and skill building, but they also have more transparency and are more incentivized to engage across multiple learning channels.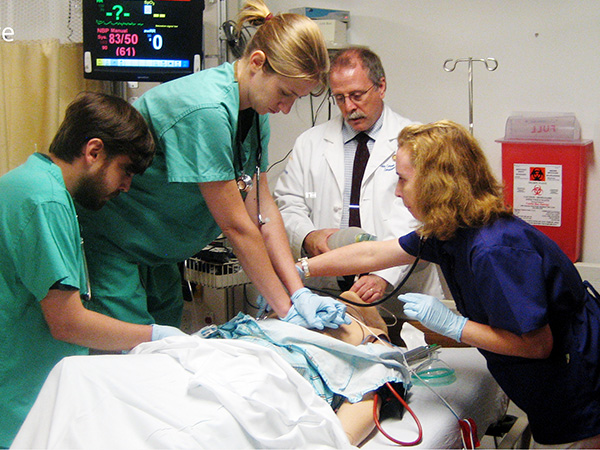 We see that there is an evolution of simulation in healthcare happening right here before our very eyes. The technology is advancing by leaps and bounds, the learning modalities are maturing, and the educators and learners are adapting to the new healthcare education landscape. The future is now, and institutions must adapt and grow, or risk being left behind.
Ready to discover how your program can benefit from flexible simulation management technology that meets your learners' needs now and in the future?
Click here
to get a free consultation with a SIMULATIONiQ Product Specialist!