Implementation of a new system that can maintain the client's expertise, and requires constant reassessment, and extensive study and practice of hospital systems and clinical rotation schedules.
EMS' AI-powered SIMULATIONiQ CORE integrated solution provides clients with an integrated analytics dashboard, enabling multiple layers of user data for comprehensive competency assessment, curriculum mapping, learner performance, and progression tracking across the entirety of their residency.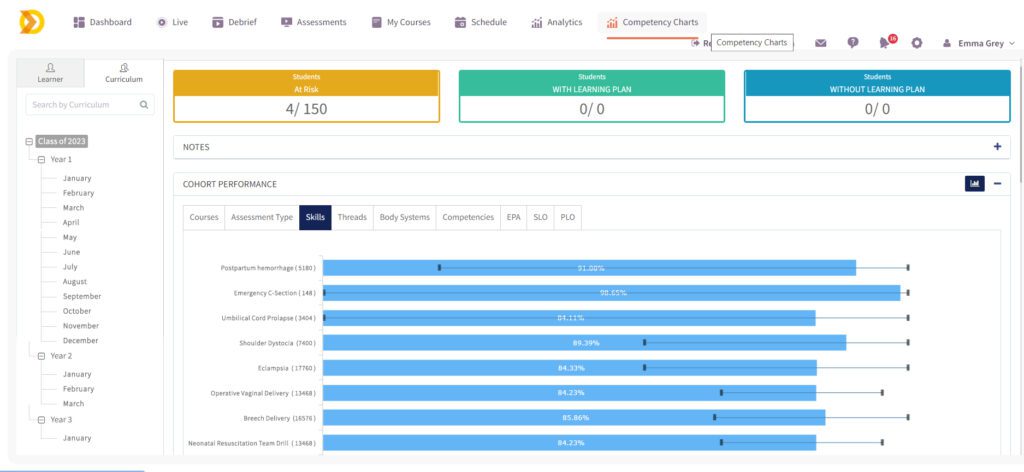 Healthcare practitioner's skill training and adoption for a new system or migration to an updated system across multiple departments / specialties.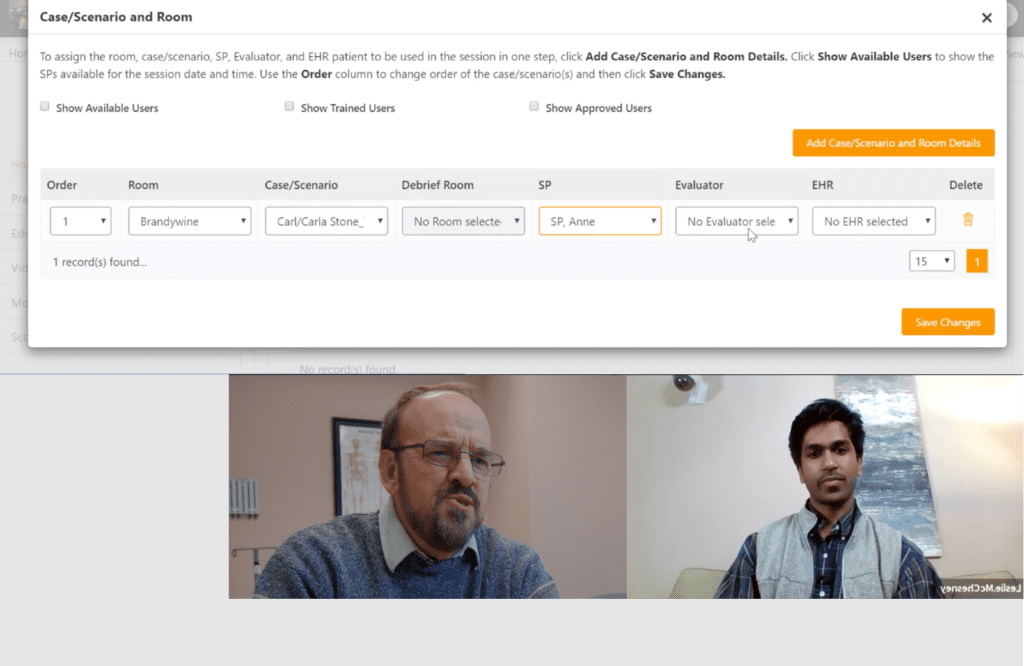 EMS' SIMULATIONiQ Core solutions deliver immediate debriefing so instructors and students can seamlessly record and capture in-situ training using the integrated SIMULATIONiQ Portable, SIMULATIONiQ Mobile, and VideoCAPTURE solutions. This enables instructors to provide prompt and accurate feedback, ensuring that learning takes place in real-time.
Users can also benefit from secure and seamless access to both live and recorded video, available anytime and anywhere through any device, including smartphones, tablets, and laptops. With true live view capabilities, department staff can remotely monitor and assess training, facilitating collaboration and learning across different locations.
Moreover, the system integrates with video conferencing tools, enabling live streaming of recorded sessions and scenarios to increase student engagement and immersion in the learning experience. This feature creates a more collaborative and dynamic learning environment and provides students with a closer approximation to real-world healthcare situations.
To enhance the efficiency of onboarding and user experience, EMS provides a TotalCAREiQ specialized training package, tailored to an organization's needs. This training package ensures that users can efficiently navigate the ins and outs of the system, maximizing their ability to effectively use and leverage the integrated solutions.
Continuous Training & Learner Adoption
Need for residents to adapt to new deliverables with skill-based parameters and assessments across multiple areas.
EMS' curriculum mapping and assessment tracking solutions are easy-to-use for residents across different departments. The platform is dynamic and can be customized, providing the users with a holistic overview of their performance, enabling them to track the areas where they may need to optimize.