SIMULATIONiQ's Integration with Competency.AI
Harness Healthcare Simulation Training with the Power of Analytics
Track Learners, Assess Curriculum, and Analyze Operations
SIMULATIONiQ™, the world's leading healthcare simulation management operating platform, enhances the accessibility and operational efficiency of your healthcare simulation program through its flexible hardware and software technology solutions. Now with full integration to Competency.AI™, EMS's multifunctional assessment, tracking, and reporting solution, SIMULATIONiQ provides users broad-spectrum analytics capabilities with access to multiple layers of data to help comprehensively track competency-based simulation training activities.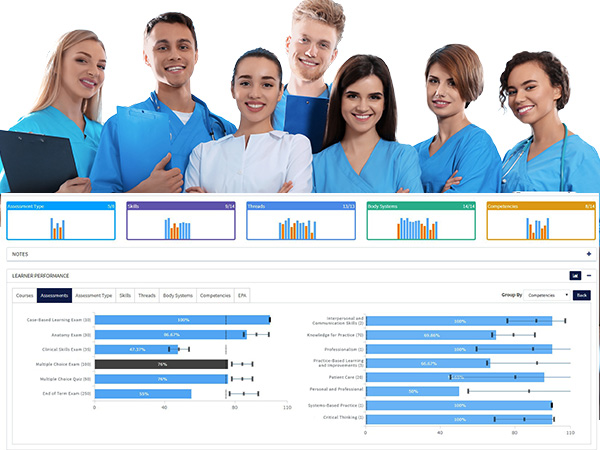 AI-Powered Assessment and Analytics
Competency.Ai™ is a platform designed to help you analyze learning outcome performance across all assessment systems and obtain deliverable data for accreditors. The goal being to more effectively manage and monitor the quality of your healthcare education, improve learning efficiency and enhance student outcomes.
Direct Observation Tool Mobile Application
The Direct Observation Tool is designed for in situ observation and clinical assessment. It enhances the learner and educator experience with a mobile app to support competency-based assessment in challenging and busy clinical settings.
Enables direct observation without paper
Increases frequency of training opportunities
Works on or offline
Leverages field training best practices
Facilitates multisource feedback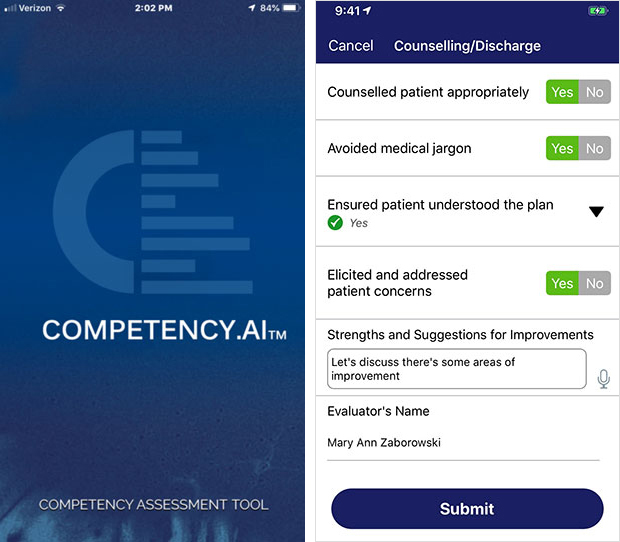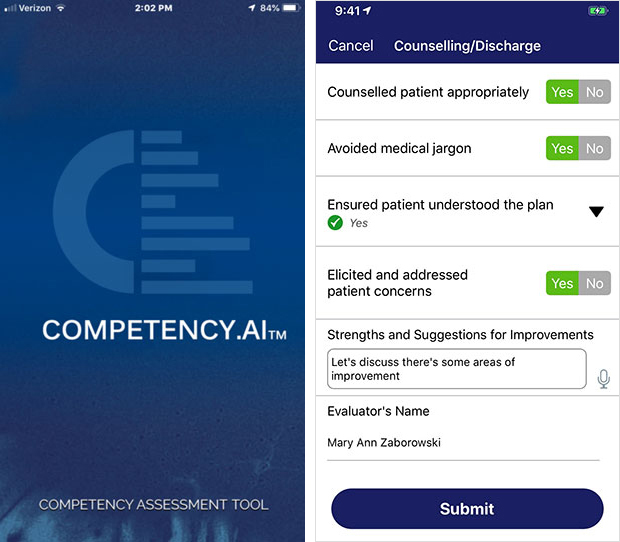 Competency Gap Analysis Case Study
Competency.AI's innovative, AI-driven technology has enabled educators at Thomas Jefferson University Sidney Kimmel School of Medicine to more effectively train the next generation of practitioners. Competency.AI supports integrated competency gap analysis, making it possible to spot curriculum gaps, identify at-risk students early on, and ensure entering residents are ready.
Take charge of your programs and maximize efficiency
with seamless end-to-end simulation management.

Click the button to get started:
Take charge of your programs and maximize effiency with seamless end-to-end simulation management. Click the button to get started: