EDUCATIONiQ™ Healthcare Education Technology
Manage and Assess Didactic Learning, Simulation Training, and Clinical Rotations Within One Unified Ecosystem
Innovative Technology in Healthcare Education
Education Management Solutions' newly integrated EDUCATIONiQ healthcare education technology ecosystem is a modular solution developed to unify and enhance healthcare education programs. It is supported by:
SIMULATIONiQ™ to capture, organize, and analyze simulation training activities
Competency.AI™ to manage clinical rotations and assess curriculum and learner competencies
MEDIASHAREiQ™ to develop and deliver video-based and hybrid didactic online learning content
With an extensible lineup of mobile apps to facilitate learning in the field and on the go, EDUCATIONiQ adapts to each unique learning modality.
Whether your institution needs a smaller-scale solution, multi-site enterprise system, or anything in-between, EDUCATIONiQ sets the standard for technology in healthcare education. 
EMS Product Catalog Download
EMS Product Catalog Download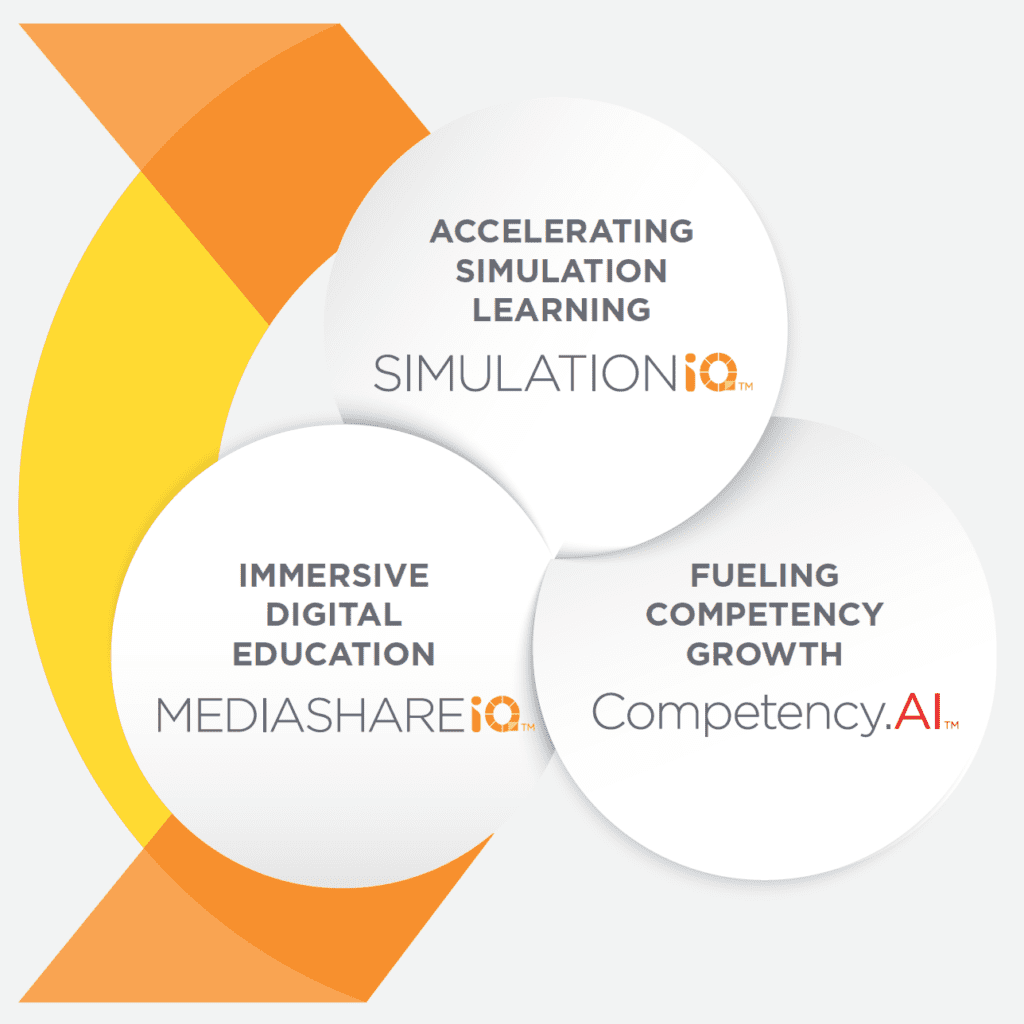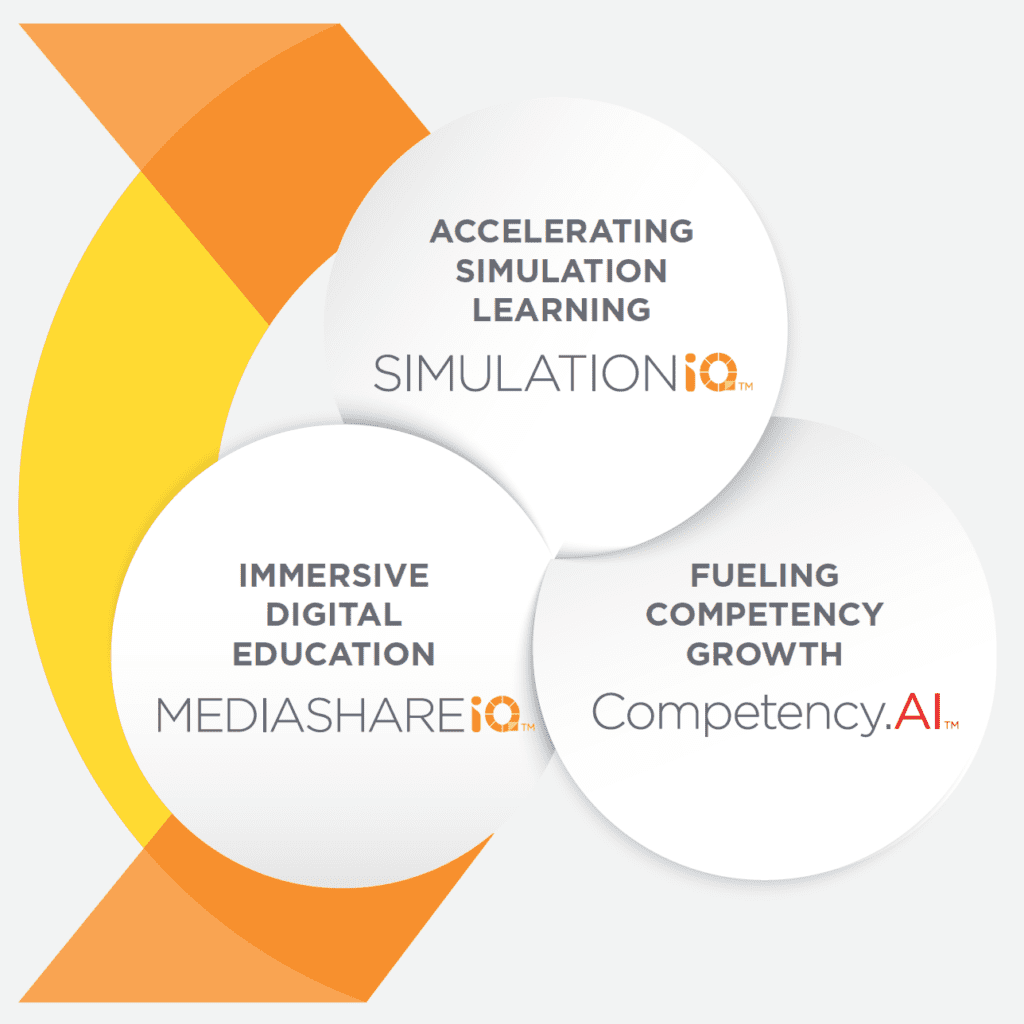 Integrate Healthcare Education Technology Across Your Curriculum
Integrate Healthcare Education Technology Across Your Curriculum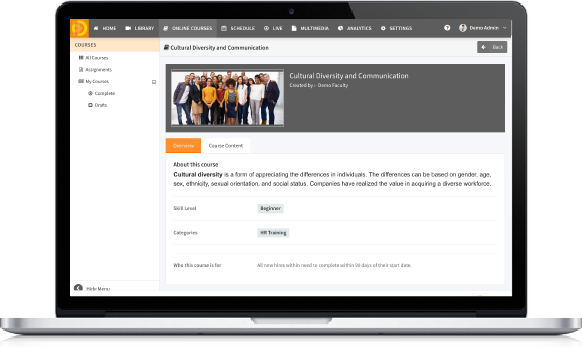 EVOLVE YOUR HEALTHCARE TRAINING PROGRAM WITH A FLEXIBLE, VIDEO-BASED ONLINE EDUCATION PLATFORM
---
Designed by the leader in innovative clinical education technology, MEDIASHAREiQ™ powers online video-enabled education and training programs for healthcare education.
MEDIASHAREiQ removes geographical and technical barriers from physical classroom activities and accelerates learner engagement and cognitive retention via a virtual and hybrid-flexible video learning interface.
---
Learn more at:
SCALABLE HEALTHCARE SIMULATION MANAGEMENT TO ENHANCE ACCESSIBILITY, FLEXIBILITY, AND MEASUREABILITY
---
SIMULATIONiQ is the industry leader in simulation management solutions for healthcare training environments – ranging from clinical simulation management software and hardware to counselor education and virtual, interactive computer-based training tools.
Working alongside subject matter experts in the field, Education Management Solutions (EMS) serves as the driving force behind user-centered innovation that continues to move the clinical simulation market forward with breakthrough technologies.
---
Learn more about: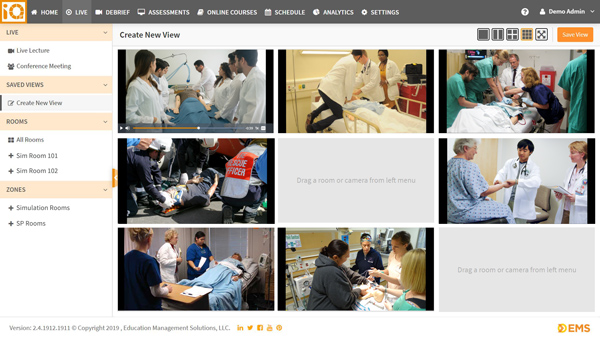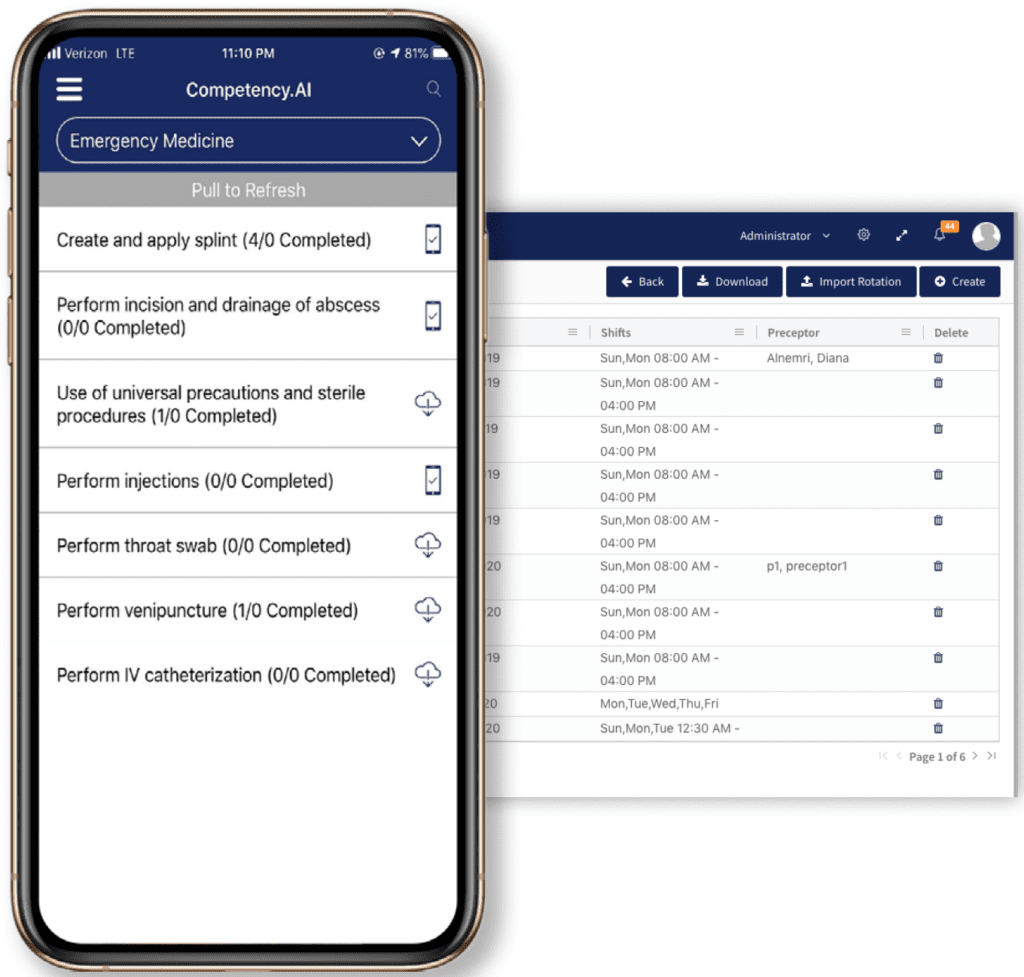 ASSESS CURRICULUM, MANAGE CLINICAL ROTATIONS, AND TRACK LEARNER PROGRESSION
---
Competency.AI™ enables you to analyze learning performance across all assessment systems, map curricula, manage rotations, and obtain deliverable data for accreditors.
Enjoy access to a central digital data repository, integrated skills checklists, scheduling and site management, streamlined patient encounters, and comprehensive assessment tracking.
---
Learn more at: 
Get a Free EDUCATIONiQ Consultation
Transform Your Healthcare Education Technology Infrastructure
Aggregate Data, Monitor Curriculum, and Track Student Performance
Aggregate Data, Monitor Curriculum, and Track Student Performance
EMS is transforming technology in healthcare education with flexible, hybrid-ready solutions to meet your program's evolving needs in 2022 and beyond. Our comprehensive healthcare education technology platform aggregates curriculum and learner performance data across online, didactic, clinical, and simulation-based training modules, giving you the power to manage and analyze your programs like never before—within a single, unified learning ecosystem.
Take your healthcare education program into the future with EDUCATIONiQ!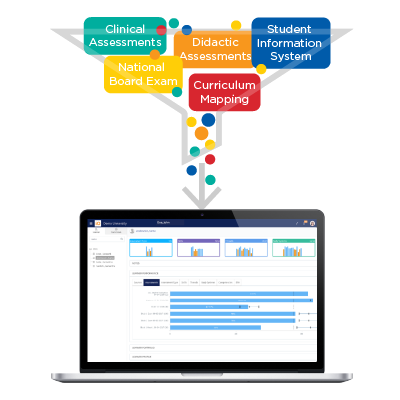 EMS's Track Record of Healthcare Education Innovation
Flexible Deployments and Unmatched User Support
Take charge of your programs and maximize efficiency
with seamless end-to-end simulation management.

Click the button to get started: