When healthcare education institutions quickly pivoted to online learning models during the early stages of the pandemic, they relied heavily on their existing technology infrastructure to deliver the same standard of training their students came to expect. But even with early successes resulting from a rapid shift from in-person instruction to remote learning, new challenges began to emerge as the healthcare industry endured transformative change that altered the trajectory of technology employed for simulation in healthcare.
Virtual and Hybrid Learning for Simulation-Based Learning
Simulation in healthcare is an increasingly vital resource for administering effective healthcare training. Providing safe spaces in which future and current healthcare professionals can learn or enhance their clinical and diagnostic skills in a low-risk training environment is a core component of any modern healthcare curriculum. When faced with shutting down their mission-critical simulation facilities during the pandemic, institutions quickly turned to virtual solutions to deliver training.
What is simulation training's benefit in a virtual and hybrid learning context? Having adaptive software and hardware solutions in place to conduct live standardized patient (SP) encounters or high-fidelity mannequin interactions and observations via teleconferencing capabilities provided instructors the flexibility needed to continue their instruction in a safe environment for all participants. As facilities re-opened and students returned, institutions realized that virtual and hybrid models were useful when campus facilities were inaccessible because of their capability to extend the geographic reach of their program. It provided the potential to reach and engage new students as well.
Staffing shortages
Unfortunately, the healthcare industry is not immune to the trend of employers across the nation scrambling to find qualified applicants for vacancies. According to recent surveys from the U.S. Department of Health and Human Services, hospitals in key states are experiencing staffing shortages of up to 50% this year. The increased burden to cover these care gaps by existing healthcare practitioners can lead to burnout and increased medical errors, endangering patient safety.
To quickly address this issue, institutions are employing cutting-edge technology for simulation in healthcare. Enterprise-level simulation software helps accelerate learning by providing high-quality scenarios, repetition in clinical decision making, and skills-based assessment that can dramatically decrease the instructional time to achieve the desired educational outcomes. By minimizing instruction time students can transition from learners to real-life practitioners faster, getting needed boots on the ground.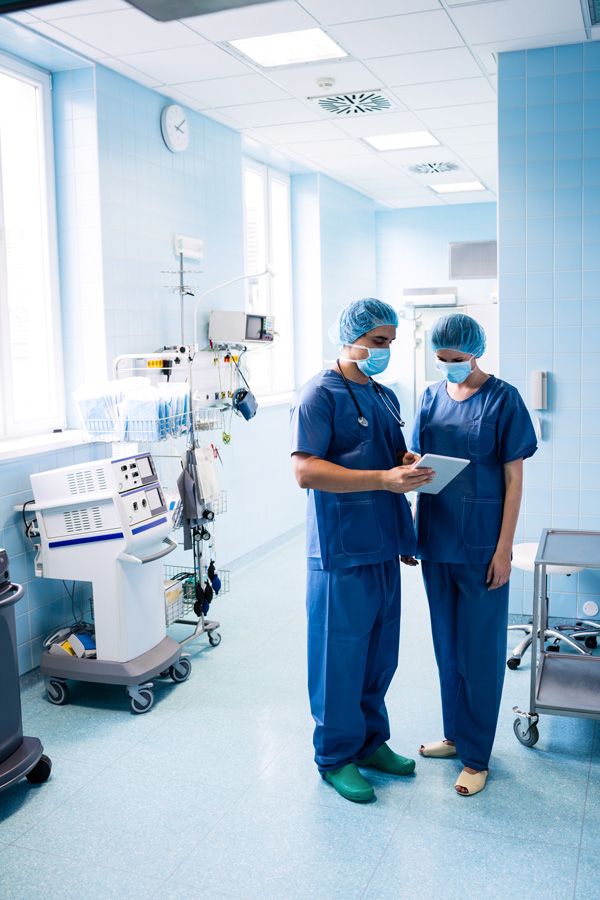 Competency and Curricula Tracking
With these dynamic shifts in instructional methods, how are institutions making sure students are properly prepared to treat actual patients? Educators and administrators have begun rapidly adopting competency-based assessment and curriculum tracking to chart their programs and ensure learners acquire essential skills.
Assessment technology for simulation in healthcare that manages the entire lifecycle of your education program makes it possible to assess student performance in real-time. Curriculum assessment and planning, learner progression tracking, and data delivery for accreditation purposes are just a few of the benefits this technology provides to help ease the transition to competency-based approaches.
Dynamic and Lasting Changes to Simulation in Healthcare
In our latest white paper, "Simulation Technology Evolves to Meet Needs of Post-COVID Learning Environments and Growing Demand for Qualified Practitioners," we examine the challenges facing simulation in healthcare programs and take a look at how institutions have implemented innovative technologies to adapt and thrive in this rapidly changing environment.
Download our newest white paper to learn more about the benefits of simulation training in healthcare technology and how the increased flexibility of hybrid solutions has come to the aid of educators and practitioners in the short-term, while also setting them up for continued long-term success.