Webinar Event Registration
Educational Strategies to Promote Clinical Diagnostic Reasoning:
The Changing Landscape
Friday, April 14, 2023
12:00 PM EST 
Join us on April 14 for a free webinar discussion led by Drs. Judith L. Bowen and Raja-Elie Abdulnour addressing our current understanding of how clinical reasoning works and how it can be taught, practiced and assessed.
During this webinar, we will:
Illustrate the learning science behind how we think clinical reasoning works

Explore how our understanding of clinical reasoning has changed over the past 15 years since the publication of Dr. Bowen's article, Educational Strategies to Promote Clinical Diagnostic Reasoning (Bowen J. N Engl J Med 2006; 355:2217-2225)

Probe what we know about teaching, learning, and assessing clinical reasoning

Demonstrate how NEJM Healer aligns with current clinical models to support educators in developing and assessing clinical reasoning skills in their students and residents

NEJM Healer is a novel application that provides learners with the case-based, deliberate practice they need to master the clinical reasoning process. It also provides educators with extensive information on learner performance to help them teach and assess these essential skills.
NEJM Group is pleased to have Dr. Bowen among our clinical reasoning advisors for NEJM Healer. Those who register for the webinar will receive a copy of a recently updated and annotated version of Dr. Bowen's influential article.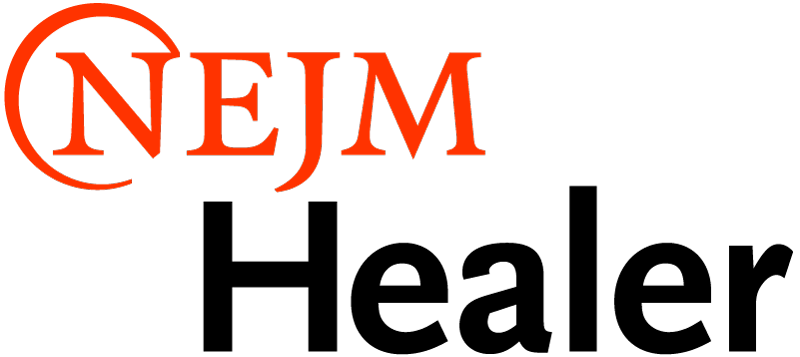 Raja-Elie E. Abdulnour, MD
Lead Editor, Educational Innovation, NEJM Group; Director, Innovation and Clinical Reasoning, NEJM Group Education
Judith L. Bowen, MD, PhD
Associate Dean for Curriculum Elson S. Floyd College of Medicine, Washington State University
Register now and we'll send you the link to the archived recording.